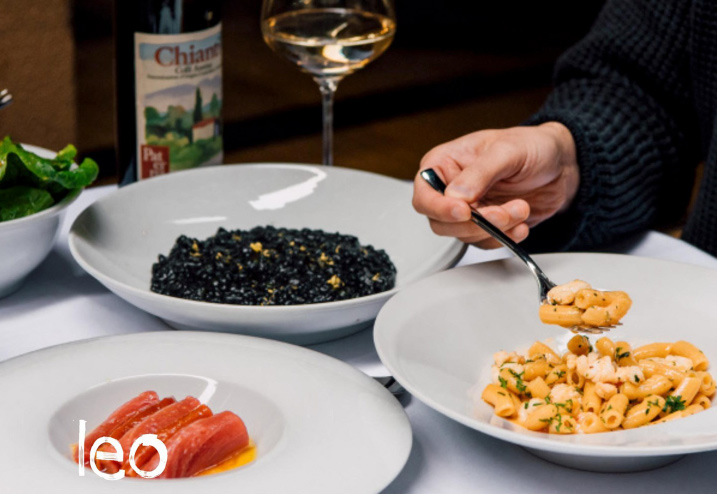 Created by Karl Firla, former head chef and owner of Oscillate Wildly, and Federico Zanellato, current head chef and owner of LuMi Bar & Dining, Restaurant Leo already has an impressive resume. And as both chefs share the same passion for using fresh, local Australian ingredients, you can only expect some of the best Italian cuisines.
With an ever-changing menu depending on the season and what's available, you can enjoy incredible dishes such as veal saltimbocca wrapped in prosciutto and sage, beautiful King George whiting topped with fresh salsa verde, and cuttlefish and pea risotto made with koshihikari rice. Classic Italian desserts also make an appearance including tartufo, torta caprese and tiramisú.
What would an Italian restaurant be without an amazing wine menu? Created by Fabio Sercecchi, former sommelier at Balla at The Star, Restaurant Leo's 19-page wine menu features a selection of wines from France, Italy, Germany, Austria, Spain and Croatia, including some of the best wines produced in Australia. When it comes to the title of "best Sydney Italian restaurant", very few compare to Restaurant Leo.
Website: https://restaurantleo.com.au/
Address: 1/2-12 Angel Pl, Sydney NSW 2000