I've always had the feeling that the most special of venues are the most unassuming and sometimes even a little hard to pick from the outside. It always seemed to me like a little secret that you'd found, somewhere special just for you. Walking up James Street to aMBUSH Gallery gives me that feeling, then as you arrive at the immense doorway and see what lies within and everything becomes apparent very quickly. The industrial heritage of the area is celebrated with the gallery's polished concrete floors and exposed beams across the ceiling. The juxtaposition of this against the artwork adorning the walls is certainly a sight to see.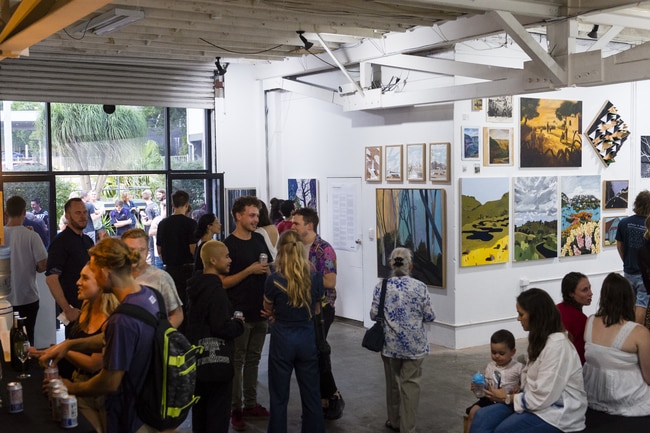 Located a short walk away from the Veriu Green Square Hotel, aMBUSH's Waterloo gallery is a multi-award-winning art gallery and social enterprise who curate art and public space projects across metropolitan and regional Australia. Among other things, aMBUSH have been fervent supporters of Sydney's contemporary Indigenous Australian art, with several exhibitions over the last few years showcasing the best of local Aboriginal artists. In 2011 they moved outside of the Waterloo gallery walls, producing the biggest street art festival in the world at Cockatoo Island, the ground-breaking Outpost Project. Their work has since taken them to Kambri, where they curate the dynamic new cultural precinct at the Australian National University in Canberra.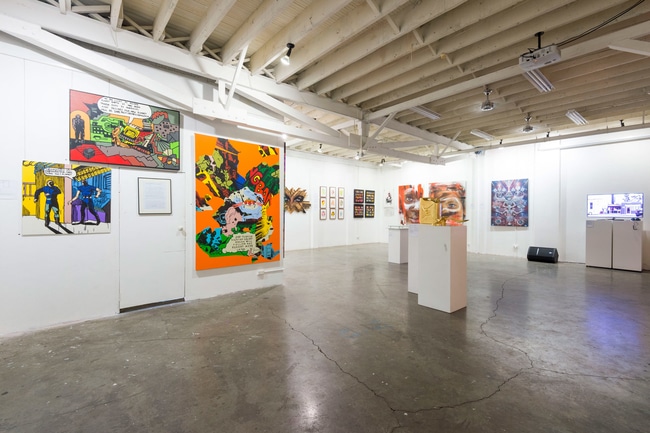 What intrigued me the most on my visit to the gallery was a very clear focus on how they have lifted the careers of young emerging local and national artists with a philanthropic way of running the gallery and company. I had the chance to have a brief chat with Gallery Curator Jordan Walters & Project Executive Trent Storen during my visit, and it is very clear the passion aMBUSH holds in giving artists a platform for recognition for their work. You can see this as well looking back at some of their recent exhibitions. Crossing Boarders, for instance, is a show that brought together both established and emerging artists with the not-for-profit group founded by Adam Conway to help LGBTQI+ youth at risk through free surfing sessions, run professionally by Waves of Wellness, a group whose mental health clinicians are trained in learn-to-surf instructing. The artists involved chose to either donate works, or the gallery provided them with a surfboard on which they then painted a piece to sell within the exhibition. All sales were then donated to support and raise awareness for the group. Similarly, Sun It Rises was a show celebrating the unique Australian landscape, which again saw new artists showcasing their work through an amazing mix of drawings, mixed media, paintings, photography, sculpture, and more.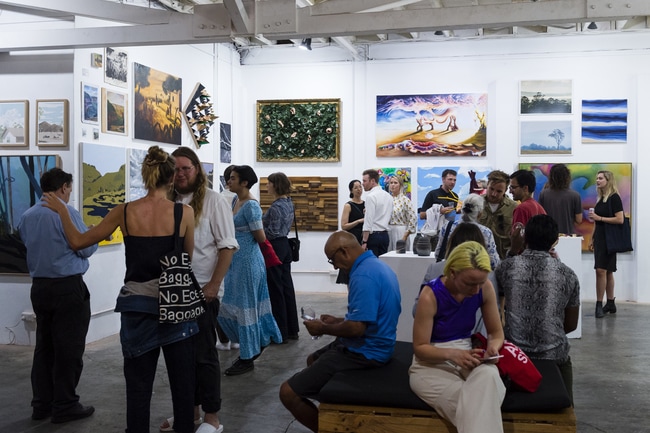 It is fitting that our little part of this amazing city hosts such a fantastic gallery. With the Green Square/Alexandria/Waterloo suburbs all tightly packed together, there is a certain sense of something emerging here in terms of spirit and creativity. We see this in the boutique distilleries, the café's roasting their own coffee blends, and in spaces like aMBUSH where at any show you chance seeing the work of the next Fiona Hall or John Olsen. Checking out aMBUSH is high up on our list of must-dos in Waterloo, get in touch with their team for details on their current run of shows or visit their website ambushgallery.com.