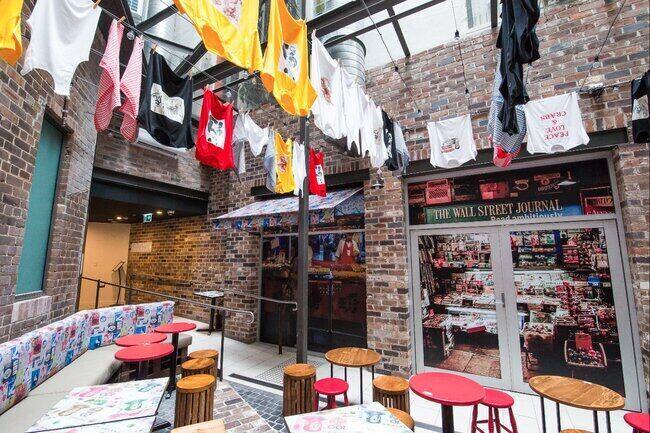 If you're staying at Veriu Central and want to experience authentic Chinese food without having to hunt around, then you're in luck! In fact you're spoilt for choice, with two fantastic options right at your fingertips. Located within the building's central courtyard you'll find Harry's Dumpling House, decorated halfway between a Hutong and the proverbial Chinese laundry. A great set up for a more casual affair, Harry's Dumpling House is ideal for a quick solo dinner or post-work snack with friends.
Alternatively you can walk just around the corner to the original Harry's, the much loved Harry's Singapore Chilli Crab. It'll be difficult to choose from the staggering 17 different ways Harry's does Mud Crab, but we'd suggest you play it safe and go for the restaurant's namesake, the Singapore Chilli Crab.
Given their proximity and reputation, it would be hard to pass up a meal at either of these restaurants, and we wouldn't blame you if you skipped all the other places we've suggested so far and made a beeline straight for Harry's.
It seems clear that "what is the best place to eat in Chinatown?" is a difficult question to answer! Given Chinatown is nestled between our Veriu Central and Veriu Broadway hotels in Sydney's CBD, we've had plenty of time to go and assess the competition and hope that this guide proves useful. Whether you're looking for cheap eats, or something more special, this guide gives you a snapshot of some of the best food available in Chinatown.
Whether you choose a restaurant from this list or not, our final hot tip is to look for the places with lines out the door. Sydney locals all have their opinion on what Chinatown restaurants reign supreme, so going where those in the know go is a safe bet!